The summer of 2017 was interesting to say the least. It saw audiences flock to all three superhero films that premiered as well as several sleeper hits. However, it saw more than its fair share of flops, underperformers, and disappointments. The latter group is what contributed to a dismal summer that saw its returns come down 20.7% from last year's, the largest drop recorded on Box Office Mojo's seasonal chart, and even worse than 2014's 16.3% slide from 2013. This drop in revenue is what's making the year overall pacing 6.2% behind 2016. In this post, we will dive deeper into why certain films thrived, and why certain films drowned amidst the competitive marketplace. I will start with Guardians of the Galaxy Vol. 2 and end with the wide releases that opened on August 25, the last weekend of summer.
Note: Not all of the wide releases/expansions will be analyzed. These would be It Comes at Night ($13.9m), Megan Leavey ($13.2m), The Beguiled ($10.6m), Wish Upon ($14.1m), The Glass Castle ($13.3m), All Saints ($2.2m), Good Time ($1.3m), and Ingrid Goes West ($1.3m).
Guardians of the Galaxy Vol. 2 (May 5)
Worldwide: $862.9 million
Guardians of the Galaxy Vol. 2
continued the annual tradition of having an Marvel movie kick off the summer, and it did just that with spectacular fashion. It opened with a better-than-expected $146.5 million, making it the biggest film-to-film increase between original and sequel in the MCU. Though critical reception was a bit less enthusiastic than the first (82% on Rotten Tomatoes compared to the first's 91%), fan reception was nearly identical, allowing Guardians to become the second-leggiest sequel in the entire series, with a 2.66x opening-to-total multiplier. It was the top film of the summer two-and-a-half months before Wonder Woman dethroned it, but it still did very well considering the competition and "sequelitis" effect. This film's performance along with Spider-Man's goes to show that audiences are far from tired of big-budget Marvel films being churned out two to three times a year.
King Arthur: Legend of the Sword (May 12)
Worldwide: $146.2 million
So many things went wrong for this one. First off, it was plagued by post-production troubles and reshoots, resulting in multiple delays for its release. Second, it went way over-budget, costing as much as a regular superhero film would instead of having a more reasonable price tag for a medieval action film. It also didn't help that it had no surefire stars or decent reviews (28%). It opened to a paltry $15.4 million, and didn't last much longer after that. Even if Guardians or Alien: Covenant (which was a disappointment as well) had opened in different months, King Arthur was still destined to be a huge flop. It's just that no one expected it to be this huge of a flop.
Considering that reaction to the trailers were toxic and people are getting tired of Amy Schumer's shtick, it's a bit of a miracle that the film managed to get close to $50 million domestic. Normally, an R-rated comedy featuring the return of Goldie Hawn opening in the month of May should do splendid business. But lackluster reviews, a competitive marketplace, and a general disinterest among audiences kept it from really breaking out. It opened decently ($19.5m) thanks to Mother's Day, but it crashed and burned after that and barely passed its budget domestically.
Worldwide: $233.1 million
With Ridley Scott directing another entry in the classic Alien franchise and the anticipation of seeing a follow-up to the very vague Prometheus, Covenant should have done a lot better than this. However, critical reactions didn't really improve upon Prometheus's already mixed reception, and audiences for the most part weren't really impressed with what they saw. It opened to $36.2 million, with some hope that it could somehow have so-so legs in the long run. Instead, it played like a typical gory horror film and barely doubled its opening weekend. Overseas barely saved the day, but even that was a big comedown from its predecessor. Its middling performance at the box office and divided reception is causing 20th Century Fox to reassess the future of the franchise.
Diary of a Wimpy Kid: The Long Haul (May 19)
The first three Diary of a Wimpy Kids films made some decent cash, with the lowest gross being $49 million from the third movie. The fourth film's prospects didn't look very appealing from the start, but it should've at least retained a sizable portion of the previous films, right? Wrong. It opened with less than half of its predecessor, and its total gross failed to match the opening weekends of the first two.
Everything, Everything (May 19)
This micro-budget, lightly marketed YA adaptation was arguably the summer's first true sleeper hit. It was widely expected to open with under $10 million, but ended up with a debut close to $12 million and legged it to a solid $34.1 million total. Not to mention it did decent business overseas as well.
Worldwide: $177.7 million
A raunchy R-rated comedy starring Dwayne Johnson and Zac Efron that happens to be based on one of the most popular TV shows from the 90's should have been a qualified hit. And it probably would have been, if it had been any good. Though it had a headstart by opening on a Thursday and the extended Memorial Day weekend, Baywatch still made less in its first five days than what it was expected to make over its three day weekend. Reviews were probably the ultimate culprit, though; it currently boasts a horrible 19% on RT, and it had even worse scores of 13%-15% during opening weekend. The films appeal to overseas audiences thanks to Johnson and the source material allowed it to clear the red, but it was still a huge disappointment all around. After Snatched and Baywatch underperformed, experts started realizing that no matter who stars in what, R-rated comedies are starting to lose their touch with audiences.
Pirates of the Caribbean: Dead Men Tell No Tales (May 26)
Worldwide: $791.8 million
Pirates
was the second ocean-themed star-studded action film opening on Memorial Day weekend to get beached at the box office (domestically). A comedown was expected as it was the fifth film in a decade-old franchise, and after the second film put up huge numbers every installment after that decreased domestically. Just as On Stranger Tides became the first Pirates to not cross $300 million domestic, this film became the first in the franchise to not cross $200 million domestic. Opening to $63 million for the three-day weekend and $78.5 million after the four-day, it managed to have decent legs considering the overly competitive marketplace. However, overseas was a different story. Although it didn't outgross the last three films overseas or worldwide, Pirates still did very well business, opening with a whopping $208.8 million and finishing with $620 million total for a worldwide cume of $792 million, allowing to become the fourth biggest film of the summer worldwide.
Captain Underpants: The First Epic Movie
Worldwide: $101.1 million
If the film cost the standard $125 million to $150 million DreamWorks films usually cost, this would have been a huge flop. Thankfully, and a bit unexpectedly, it cost just under $40 million to go along with a light marketing effort. Solid reviews likely kept it from falling off significantly after opening with $23.9 million, although it still ended up under many analyst's predictions. It wasn't too hot overseas unfortunately, with less than $30 million total, but post-theatrical revenue should make this into a mild success.
Worldwide: $807.0 million
Here is the biggest success story of the summer, if no the entire year (so far). Many were concerned that its nature as a female-directed, female-starring big-budget superhero feature being released in the heart of summer would hold back its potential. It also didn't help that the DCEU that the film is a part of has garnered mixed-to-negative reception from critics, and polarizing reactions from fans. However, this film changed everything. Not only did Wonder Woman become the most acclaimed DC film since The Dark Knight, but it defied conventional wisdom both on opening weekend and in the long run. It beat its projection of $70 million to $85 million with an $103.3 million opening weekend. But how it performed after its debut was what was truly astonishing. It second weekend drop was only 43.3%, and to date it remains its largest weekend-to-weekend drop. It held up very well week after week, especially for a superhero film that didn't open in the middle of the week like Spider-Man 2 or Batman Begins. After overtaking Guardians of the Galaxy Vol. 2 as the summer box office champion, it went on to experience more great holds and eventually crossed the magical $400 million milestone. Its positive reception and terrific box office are good fortune for the upcoming Justice League film in November, and for the sequel debuting in a few years.
Worldwide: $407.8 million
What a disaster. If this film was going to start an entire cinematic universe, it should have at least been of decent quality. The fact that many viewers though it wasn't, though, probably contributed to its underperformance more than anything else. The Mummy also suffered from audiences not wanting a reboot of the Brendan Fraser series, a marketplace that featured the newly released Wonder Woman, and star Tom Cruise's fading starpower. Its status as the first film in Universal's planned Dark Universe franchise felt rushed and came off as a way to give the movie publicity and awareness. Its 16% RT rating is probably what affected it the most, however. This film is only one of various victims of the rating system Rotten Tomatoes operates, and many analysts have pointed out that more and more audiences are more reliant on the aggregator site now than they have been before. This has actually drawn the website criticism, but had The Mummy actually been good, it probably wouldn't have been such a disaster stateside. Overseas saved the day, as it does in a lot of cases, with a solid $327.7 million, more than what any of the other Mummy films have made.
It seems that shark-themed thrillers are making a bit of a comeback. Just last year, The Shallows opened in late June to an excellent $16.8 million and leveraged good reviews and solid word-of-mouth to leg it to $55.1 million. This year, 47 Meters Down was the shark movie to terrorize audiences in the summer. The astonishingly cheap title was originally titled In the Deep and was supposed to go straight-to-DVD, but Entertainment Studios opted to give it a theatrical release after picking it up. The film didn't enjoy the strong reviews or audience buzz that The Shallows did, but still doubled projections and nearly quadrupled its opening weekend of $11.2 million, which is pretty impressive considering its weak reception and immense competition. Next year sees Meg take a bite out of the box office in August, and should draw in fans of the book and these last two films to churn up decent numbers.
Released on Tupac's birthday and coming off of the roaring success of Straight Outta Compton ($161.2m), the biopic All Eyez on Me was expected to do solid business in the middle of June. And for one weekend, it did. It opened to a much-better-than-expected $26.4 million, with a substantial amount of it coming from Friday (Tupac's birthday). Unfortunately, it lacked great reviews and received mixed word-of-mouth, and ended up becoming one of the most front-loaded wide releases of all time. Never once did it drop less than 66.8% weekend-to-weekend during its time in theaters (save for its last weekend when it added 32 theaters).
Worldwide: $325.4 million
Cars 3
was always going to be one Pixar's lowest-grossing entries. The Cars series is held with the least critical regard, with the lcast film being the first (and only) Pixar film to get a "Rotten" score on RT. It also didn't help that Captain Underpants stole a bit of thunder the week before and Despicable Me 3 would steal away audiences at the end of the month. However, Cars 3 did even more disappointingly than expected. It opened with a so-so $53.7 million, which is the fourth-lowest Pixar opening ever. The competitive marketplace and general lack of interest proved too much though, and ended up with the worst legs ever for a film from the animation powerhouse (36.0%, compared to Cars 2's 34.5%). It's not doing too well overseas as well ($176.2m compared to Cars 2's $370.7m), proving that this franchise has finally run out of gas.
Though it boasted a solid cast led by Scarlett Johansson, Rough Night couldn't escape the trend of failing R-rated comedies this summer. The film couldn't barely passed $8 million on opening weekend, and didn't post amazing legs (36.2%). There's not much to say here except that as long as your comedy isn't funny, it's not going to do very well (especially in this day and age).
Transformers: The Last Knight
Worldwide: $604.1 million
This is arguably the most disappointing release from the month of June, and is definitely one of the biggest of the summer. The franchise has been in domestic decline ever since the third film, but they at least did solid business stateside and extremely well overseas. Unfortunately, a shorter run time, darker tone, and reiteration of Earth's history wasn't enough to convince audiences why they should waste more money on these low-quality explosion-fests, which tend to be critic-proof. Viewers weren't falling for it anymore, and the film found itself with a five-day opening weekend barely totaling more than the second film's opening day (on a Wednesday, as well). It managed to save some face overseas, but even then it still experienced a big comedown. It totaled $473.9 million, which is way down from the $771.4 million from the third film and the whopping $858.6 million from the fourth. The film was intended to expand the franchise's potential for a cinematic universe, with its first spin-off Bumblebee debuting December of 2018. With a change of director (finally) after Michael Bay helmed all the previous installments, one can only hope that it puts the franchise back on its tracks.
The highest-rated film of the summer (98%) on Rotten Tomatoes, The Big Sick not only captured the heart of critics but those of audiences, allowing it to score the biggest per-theater average of the year ($84.3k per theater from 5 theaters). It continued to post excellent PTAs for the next two weeks in which it slowly expanded. It did come in a bit below expectations when it expanded nationwide with $7.6 million ($2.9k PTA from 2,597 theaters), but it managed to hang around for a while and will likely cross $40 million domestically sometime soon, making it only the second Amazon Studios distributed film after 2016's Manchester by the Sea ($47.7m).
Worldwide: $194.1 million
One of the most successful sleeper hits of the summer is obviously Baby Driver. The music-filled action caper serves as solid proof that original properties can work as long as it's good. And man, was it good. Critics gave it a 94% rating on RT, one of the highest of the summer, and audiences reflected those positive views for the most part. It also helped that director Edgar Wright has a very loyal fanbase and that his four previous films are genre favorites. What resulted was a $20.6 million three-day opening weekend and $29.6 million five-day (it opened on Wednesday), and became one of the leggiest Independence Day openers in recent memory. Hopefully the sequel, planned to be directed by Wright, lives up to the soaring heights of the original.
Worldwide: $975.9 million
Though it came down significantly from Despicable Me 2 and Minions, and will probably sell fewer tickets than the original, the threequel still did excellent business, both domestically and (especially) internationally. With a very competitive July following its release and the looming prospect of franchise fatigue finally settling in on the immensely popular franchise, Despicable Me 3 had a lot to live up to. It received mixed reviews from critics and even more polarized reception from audiences, but it benefited from a lack of animated breakouts and opened to a solid, if not spectacular, $72.4 million. It scored decent legs in the midst of an uber-competitive summer, but overseas is the real story here. Its $720.3 million international total is the best in the main series and is behind only the $823.4 million total of Minions (which was a sort of anomaly). If it sticks in theaters for a little longer, it has a very slight chance at crossing the magical $1 billion mark. Even if it doesn't, it's perfectly fine for the relatively cheap animated sequel.
Wow. This is pretty embarrassing. There was some hope that Will Ferrell and Amy Poehler could change around the fortune for R-rated comedies this summer, and it had a decent premise. Unfortunately, scathing reviews (below 20% on RT) severely limited its potential, and it ended up making back only 64% of its budget domestically.
Worldwide: $738.5 million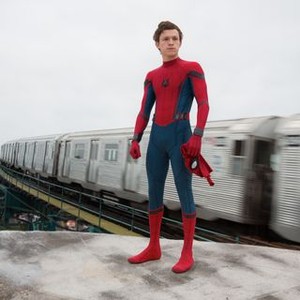 There were worries that the film's nature as the fifth film in a constantly rebooted franchise and a competitive July release slate would hold back its potential. Some even projected an opening under $100 million. Its connection to the MCU and overwhelmingly positive reception made it end up debuting with an, ahem, amazing $117 million domestic and $256.5 million worldwide. Many analysts' hopes that it would cross $300 million total were shattered, however, when it took a 62.2% nosedive in its second weekend (the worst for an MCU film). It stabilized very nicely afterwards, though, never dropping 50% since as one of top second-choice films for the rest of the summer. It now looks as if it could top $330 million total, possibly making a run for the $333.4 million total of 2014's surprise smash Guardians of the Galaxy. Worldwide it's slightly lagging behind several past installments in the Spider-Man series, but will soon pass The Amazing Spider-Man ($757.9m) without even opening in China. When it does open in the Middle Kingdom, however, expect it to come close to, if not over, $850 million worldwide (which would put it behind only Spider-Man 3's $890.9m).
War for the Planet of the Apes
Worldwide: $359.5 million
Unfortunately, it wasn't always the bad movies that underperformed. Despite several weeks of growing buzz due to massive critical acclaim, the third and final film in the rebooted Planet of the Apes trilogy failed to leverage the goodwill of the last film and turned out to be a huge disappointment domestically. Its $56.3 million opening was barely past the $54.8 million the first film made in 2011. Its good reviews and strong word-of-mouth did little to help its legs afterward, and will likely fail to pass up its $150 million budget stateside. Fortunately, overseas grosses allowed it to barely skate by, with a decent $216.3 million so far. Still, that's less than half of Dawn of the Planet of the Apes's $502.1 million ($710.6m global). Maybe it's a good thing this trilogy is over, as it doesn't look like it could survive much longer after this.
Worldwide: $414.7 million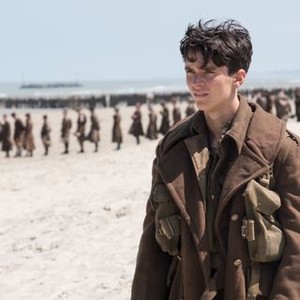 The last time a WWII movie was this successful was when the critically-trashed, Michael Bay directed Pearl Harbor opened with $59.1 million and finished with $198.5 million, making it the second highest-grossing film based on the war behind Saving Private Ryan ($216.5m). Now, it looks as if the Christopher Nolan directed Dunkirk will pass the former with a $200m+ domestic haul, and if it gets serious awards buzz and a big re-release during awards season, it has a slight chance of passing up the latter as well. It doesn't only reinforce the notion that Nolan is one of the best and most consistently successful directors today, but it proves that the genre still resonates with audiences today. It scored a great 93% score from critics and was hailed as one of the best (if not the best) war films of all time, and that along with Nolan's loyal fanbase propelled Dunkirk to $50.5 million on opening weekend. It wasn't done there however, as it used its strong buzz and amazing word-of-mouth to become one of the leggiest films of the summer. Worldwide, it has yet to cross $500 million and will likely end up as Nolan's second lowest grossing blockbuster (ahead of Batman Begins), but for an adult-oriented WWII film in the midst of an extremely competitive summer, it did fantastic business.
Worldwide: $121.4 million
What a relief it is. The only well-reviewed comedy this summer was also the only one to do huge business (and actually break even). Starring a solid cast with Jada Pinkett-Smith, Queen Latifah, and Regina Hall, it appealed primarily to African-American women (a very underserved demographic) and found great success. It boasts a strong 89% on Rotten Tomatoes and received a very positive reaction from audiences. Its solid reception as well as a lack of comedy breakouts all added up to an overperforming hit. It opened with $31.2 million, more than Bad Moms last year, and though it will have much weaker legs it is still looking at an amazing $115m+ total.
Valerian and the City of a Thousand Planets
Worldwide: $172.8 million
Aside from King Arthur, this would be the biggest flop of the summer. Its prospects didn't look great to begin with, as it didn't have an all-star cast, it was adapted from a foreign property, and there generally wasn't much hype outside fans of the French comic series. Living up to its title as the most expensive French production ever made, the film was directed by Luc Besson (Lucy, The Fifth Element). Its marketing wasn't really clear on what the story was about other than a whimsical sci-fi adventure along the lines of Star Wars or Star Trek. Unfortunately, it ended up becoming a huge dud with less than $40 million total, much worse than sci-fi mega-bombs Battleship and John Carter. Overseas ticket sales won't save this one like they did for so many other films, as it has grossed an unimpressive $133 million internationally so far.
After the roaring success of Wonder Woman at the beginning of June, many thought that Atomic Blonde would follow suit as a hugely successful female-led action pic. The trailers promised a stylish and action-packed thriller in vain of the John Wick films, in which the second one did big business earlier this year. It ended up debuting with $18.3 million, which was a bit below expectations, but thanks to its low production budget it was still a hit. It surpassed the first Wick domestically and will soon pass it worldwide, although hopes for a franchise might have been diminished.
Worldwide: $145.8 million
The trailers were viciously mocked and achieved face-palming levels of cringe. It has an atrocious 8% on Rotten Tomatoes. There was virtually no (positive) buzz for the film. So how did it end up becoming a moneymaker? There really aren't any good answers to this question except that Despicable Me 3 was starting to fade away and the horribleness of the premise and the film itself made a sort of must-see film. It opened with a decent $24.5 million and had good legs, tripling its opening weekend. It doesn't have much life anymore, but at least Sony can add another hit (this time undeserved) to their 2017 release slate.
The film received good reviews before release, and was from the director of The Hurt Locker and Zero Dark Thirty. It enjoyed a good-not-great $350.2k limited debut ($17.5k PTA), but it collapsed in its expansion ($7.1m for $2.4k PTA). The grim subject matter, lack of awards buzz, and overall competition probably took a huge toll on the film's performance, and won't even match The Hurt Locker despite having a bigger opening.
Budget: $60 million
Just like The Mummy, The Dark Tower was meant to kick start a whole cinematic universe, including a TV show. Unfortunately, just like The Mummy, it was DOA on opening weekend. It grossed an underwhelming $19.2 million, and with scathing reviews it wasn't likely it would have good legs. It isn't catching fire overseas either, and now even the TV show's prospects are looking dire.
This was a nice little surprise at the beginning of what would become a terrible August. The Halle Berry thriller was expected to open in the single-digits but eked out $10 million, and held up decently throughout the month. It's definitely no Taken or even The Call, but it did just fine nonetheless.
Worldwide: $220.3 million
Due to its nature as a prequel to an already negatively-reviewed prequel to an acclaimed period horror whose 2016 sequel experienced a bit of a comedown, Annabelle: Creation was a bit of a wildcard, especially given how most sequels perform nowadays. Instead, it beat expectations by improving significantly in quality from its predecessor and debuted to $35 million, a little less than the first Annabelle. It's been experiencing so-so holds for a horror movie, and has a very outside chance of totaling $100 million domestically. It's doing splendid overseas as well, with nearly $140 million so far, proving that overseas audiences have yet to tire of the horror franchise.
The Nut Job 2: Nutty by Nature
One of the films to blame for a terrible August is definitely The Nut Job 2. Not only did it have the worst opening for a film debuting in over 4,000 theaters ($8.3m), but it didn't even match the first's opening weekend until 23 days into release. This is another miss for distributor Open Road Films, who is in dire need of a hit right about now.
Domestic: $58 million (Prediction)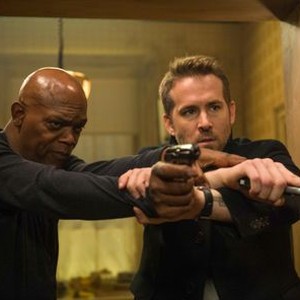 The month of August wasn't all bad though (hard to believe, but it's true). It just happened that an R-rated action comedy starring Ryan Reynolds and Samuel L. Jackson trumped negative reviews to become another success for distributor Lionsgate, who's having a stellar year so far (apart from Power Rangers and The Glass Castle). It will be the first film to three-peat at number one since The Fate of the Furious back in April, as it is taking advantage of a dire late summer. Expect this one to finish above/below $60 million total.
Domestic: $24 million (Prediction)
Unfortunately, it seems that Steven Soderbergh's return from retirement didn't go off with a bang like it should have. Its unique marketing strategy was 100% in Soderbergh's control, a move that has never been done before. It didn't help much though, as it failed to hit $8 million on opening weekend and isn't having very spectacular holds. Hopefully the director's next venture is more successful.
Domestic: $5.3 million (Prediction)
These last two releases opened with a whimper, so not much time will be spent on them. Honestly, this film didn't have much going for it anyway, with a minimal marketing campaign, no stars, and controversy over making a Bruce Lee story centered around a fictional white character. What resulted was a sub-$3 million opening and a total that will likely fail to make much more than $5 million.
Domestic: $18 million (Prediction)
Its domestic prospects were always in doubt, as it was delayed multiple times and came across as a cheap animated cash grab. It opened with less than $5 million, and even with Labor Day $20 million may be a stretch at this point.